Chi siamo
Come in and let yourself be transported into our digital world.
Our passion is contagious.
We like to call ourselves your digital factory: a mix of creativity and expert hands, which guide you in the best choices for your business. We are the right partner for those looking for technological skills because they want to transform and innovate, for those who want to inject intelligence and efficiency into their processes, for those who want to improve the quality of work and for those who want to play with technology to see how far it can go.
The skills, promptness and flexibility in adapting to the needs of our customers do the rest.
Our history has brought us here, the present will bring us to you.
We ask only one thing of those who choose to join us, taking us by the hand: let yourselves be contaminated and infected by our passion.
We will do beautiful things together.
We like to prepare each project meticulously.
Needs analysis and active listening are the starting point.
And these are our rules of the game: Governance, Business Analysis, Design, Planning, Development, QA/Testing, Code Review.
The agile, shared and participatory approach in every phase of the work are for us the key to a project of success.
And now.. let's go!
Poster
Our services
Web & mobile

We develop fully responsive websites, portals, intranets, web and mobile applications (native and hybrid) for product companies, startups, scaleups and multinationals. The skills and quality of our approach make us the ideal technological partner for those who want to create MVPs or digitize flows, transform processes or speed up their growth to enter the market faster.

Gamification

We create applications that use gamification logics to transfer content or create engagement. Our experience in this area helps us to propose solutions suitable for every need, from training to marketing, from wellness to corporate welfare.

Conversational Interface

We design Voice Assistant to manage elaborate information content and highly engaging interactive experiences for the user. An innovative approach to make your brand known and communicate with the user in a fast and participatory way.

Accessibility

We create inclusive web and mobile applications, attentive to the strictest accessibility requirements, which facilitate and improve people's lives.

Team Augmentation

We work alongside your team to achieve challenging objectives within the timescales you desire, adapting flexibly to the technical, implementation and methodological standards in use.
Our projects
Gameo
A lean and flexible gamification tool designed to engage and motivate users,teams and communities; through stimulating and rewarding challenges.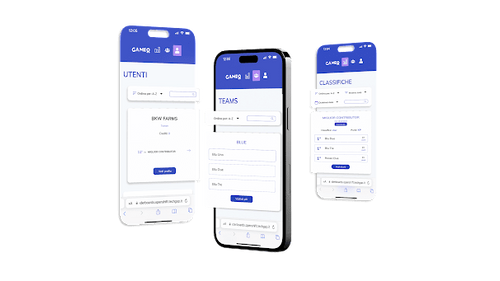 Threeminutes
The microblog of those who want to manage and share short content of text, video or podcast format. The ideal solution for creators to be closer to their community, and for those who manage training through short and original advices.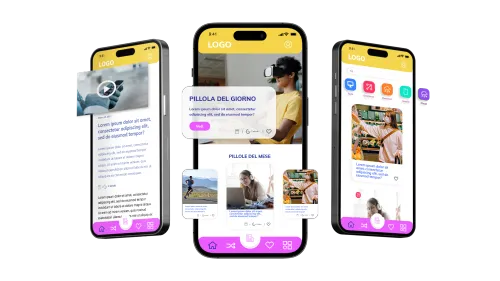 TotemApp
The mobile app that makes it easy to your staff to report daily activities on various projects. Simple, intuitive and at hand.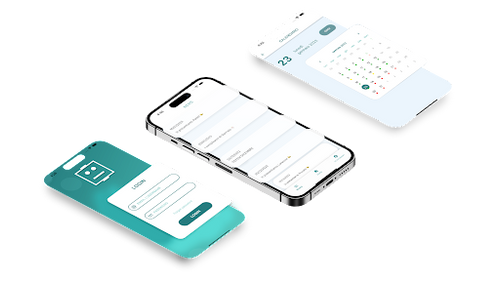 They say about us
"

I have been collaborating with Anoki for a long time, I have always found in them seriousness, professionalism and reliability in a true partnership relationship. Sometimes I have involved Anoki in challenging contexts that have always been successful also thanks to the commitment and orientation to results

Christian Tufariello - Division Director

Cegeka S.p.A.

"

Anoki's support on our gaming projects has always been highly appreciated for the speed of response to our needs and the quality of the work done. For us, Anoki is a key partner that we rely on to reduce our time-to-market

Paolo Bellomo - Co-Founder

Fantaking Interactive S.r.l.

"

Anoki is the only company that has managed to meet the security and quality requirements of the code that we expected. The team is full of valuable resources that are not spared by offering exceptional expertise and availability. Super recommended especially for those who are very demanding in terms of code quality.

Azzurra Roberto - Founder

Incloodo S.r.l.

"

We have been collaborating with Anoki for a few years and together we have shared various developments on our Backend and on the various Frontends. The resources made available have always proved to be competent and collaborative, managing to enter our projects in the Retail / Large-scale distribution sector with professionalism. Given the flexibility and responsiveness demonstrated over time, the collaboration continues with mutual satisfaction.

Alessandro Tiretta - Founder & CEO

RetAPPs S.r.l.

"

We connected with Anoki since the first meetings. The people we worked with immediately understood our needs and integrated seamlessly with our design and development teams. We have been impressed not only by their technical expertise, but above all by their ability to propose effective solutions to the problems we have faced.

Emanuele M. Putignano - CEO

bSmart Labs S.r.l.